Sheer Glo Illuminating Lotion
Sorry, there are no products in this collection
POPULAR PRODUCT
Eyeshadow
NU (matte medium ginger)

T.O (matte muted wine red brown)

VINTAGE (matte rich red-based brown)

HEFNER (matte warm midtone golden-brown)

BOHO (pearlized iced bronze cocoa)

BRONZE (pearlized antiqued golden brown shimmer)

TURKISH (pearlized muted golden plum brown & gold shimmer)

HOT PANTS (pearlized golden brown & golden shimmer)

BROWNIE (matte deepest pure brown)

DATE NIGHT (pearlized super rich brown frost)

FRISKY (pearlized intense deep brown & gold flecks)

MINX (pearlized blackend brown & copper flecks)

MUDDY (pearlized deep cocoa brown)

VIBE (pearlized metallic deep golden ash bronze)

DOMINATE (darkest cool brown black)

COCOON (matte toned burgundy terracotta)

WANNA (pearlized gold dipped peach)

UPTOWN (pearlized intense iced copper)

WORK IT (matte intense orange)

DIRTY LOVE ( matte rich deep purple grape)

SKETCHY ( matte rich deep wine)

BLACKSTAR (pearlized jet black & silver fleck sparkles)

BLACKEST BLACK ( matte purest darkest matte jet black)

CARDINAL ( velour bold metallic cardinal red)

CARA MIA ( velour glowing golden molten peach)

RESTRICTED ( velour toasted golden bronze)

PINK QUARTZ ( velour brilliant cool pink quartz)

ROSE ELIXIR ( velour vibrant and bright pink rose gold chrome)

BURNT SIENNA ( velour glowing molten copper)

BLACK ORCHID ( pearled black with gold flecks)

BEIGE MIST ( pearlized frosty yellowed beige & icy shimmer)

POP ART ( matte muted brown)

PLAYBOY ( matte muted dusty soft pink)

STAR QUALITY ( pearlized light gold beige & gold glitter flecks)
Eyeshadow Palette
PINCH MEI'M DREAMING - 415 P HOT PANTS 414 P WAY COOL 419 M BERLIN 416 M FUR VEST 286 M CACTUS (FROM LEFT TO RIGHT)

FASHION ASSISTANT-(LOVER, SHOW BIZ, NEWCOOL, EPLOSIVE, RUMOURS) FROM LEFT TO RIGHT.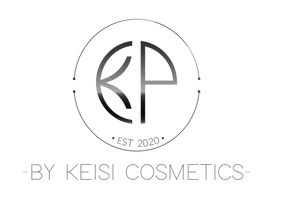 Keisi Cosmetics
Welcome to Keisi Cosmetics, your number one source for all cosmetics product. We're dedicated to providing you the best of cosmetics, with a focus on dependability. customer service, and cosmetics products.